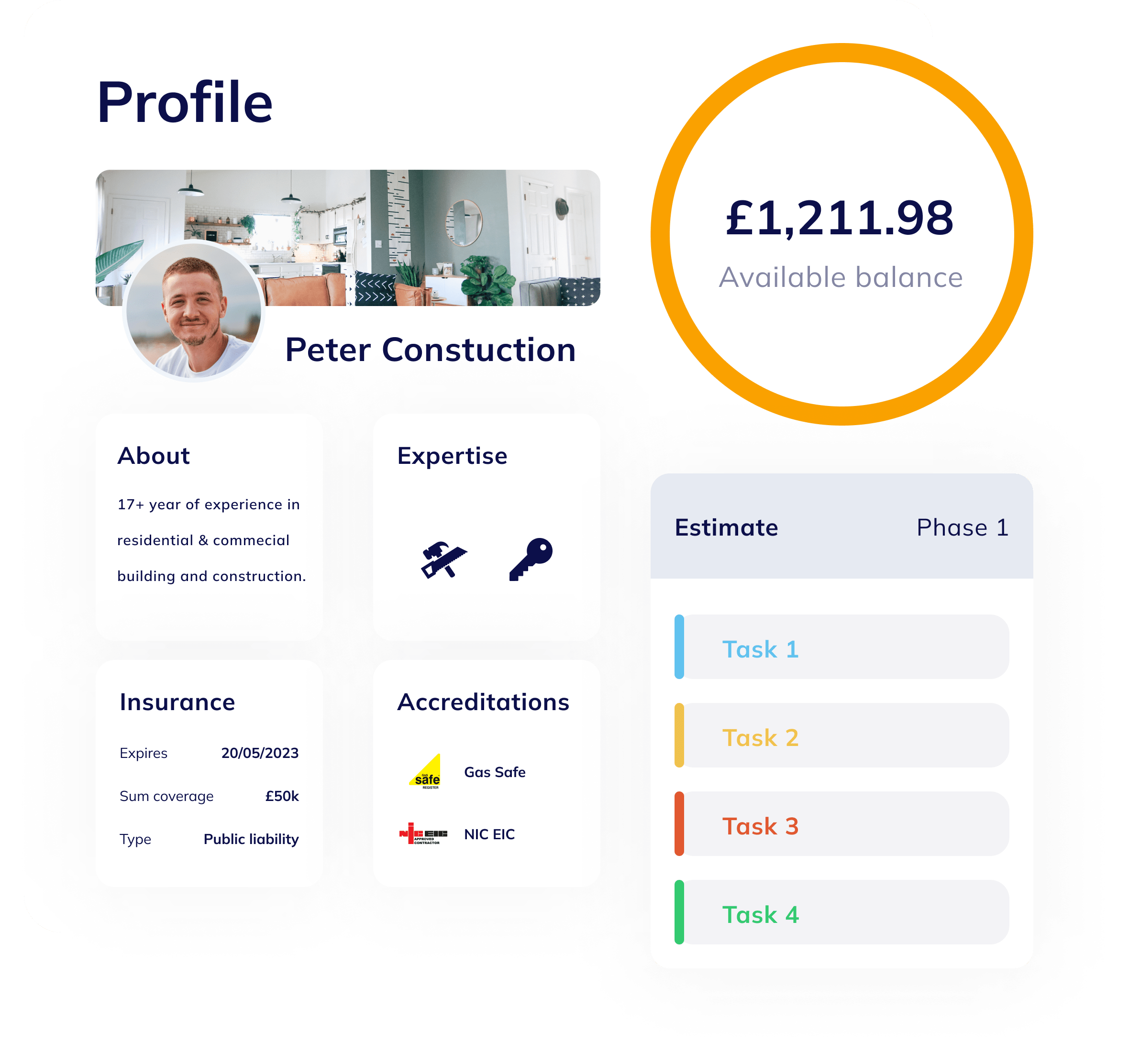 01
Account setup
Setup your public profile either as a sole trader or limited company.
Use the digital tools on the platform to send out estimates & communicate with clients.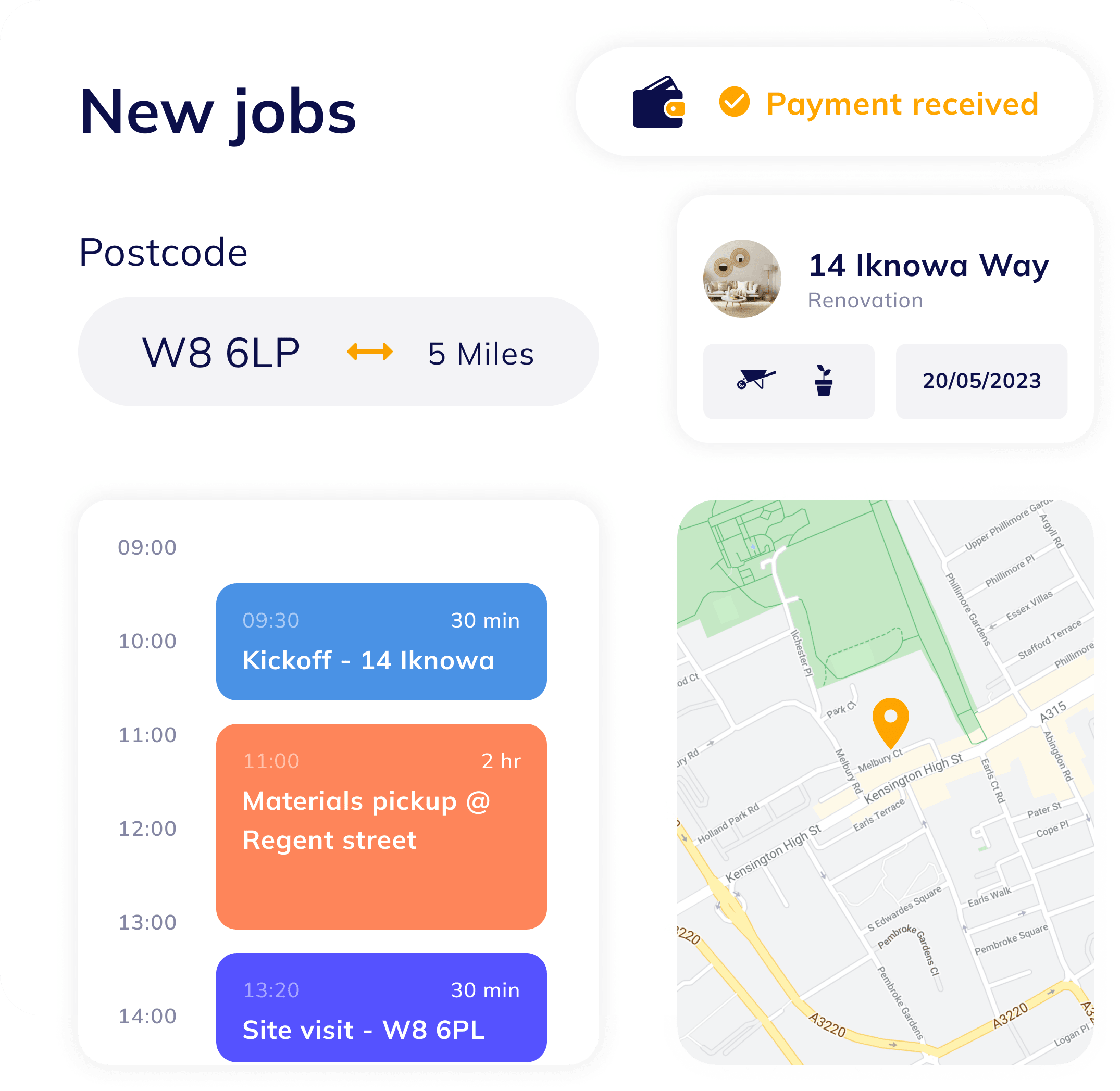 02
Find and manage jobs
Select the jobs that fit your criteria.
Calendar updates to enusre all jobs & events are schduled ahead of time.
Receive instant secured payments upon completing work, directly to your account.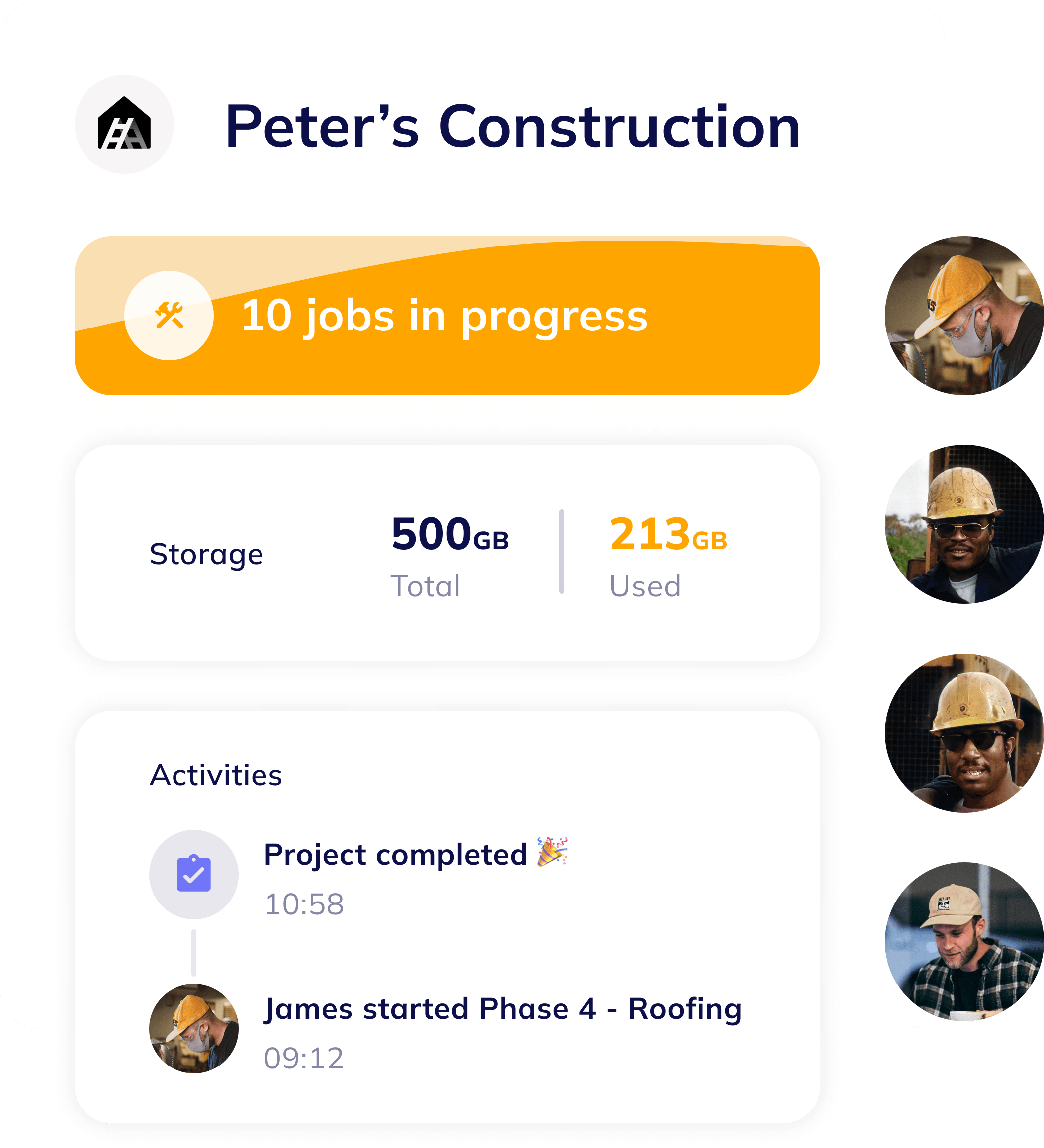 03
Collaborate
Create private workstations to collaborate and plan with your team and other trades.
Create projects & tasks, manage payments, communicate & share documents in one place.
Minimise down time and maximise results.