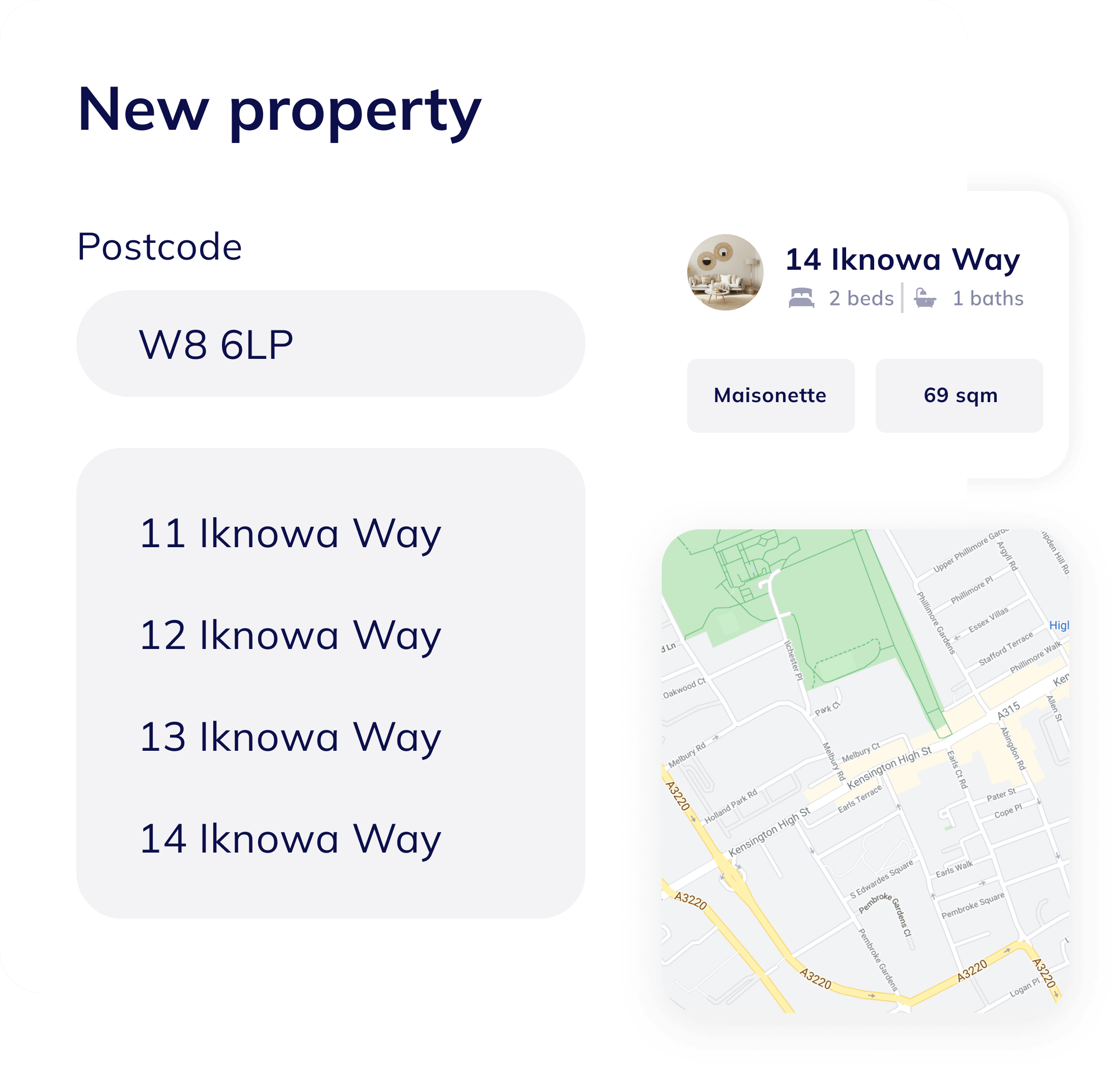 01
Property listing
List your property using a simple postcode & address lookup.
Discover key details & opportunities to increase your property value and efficiency.
Invite others to collaborate.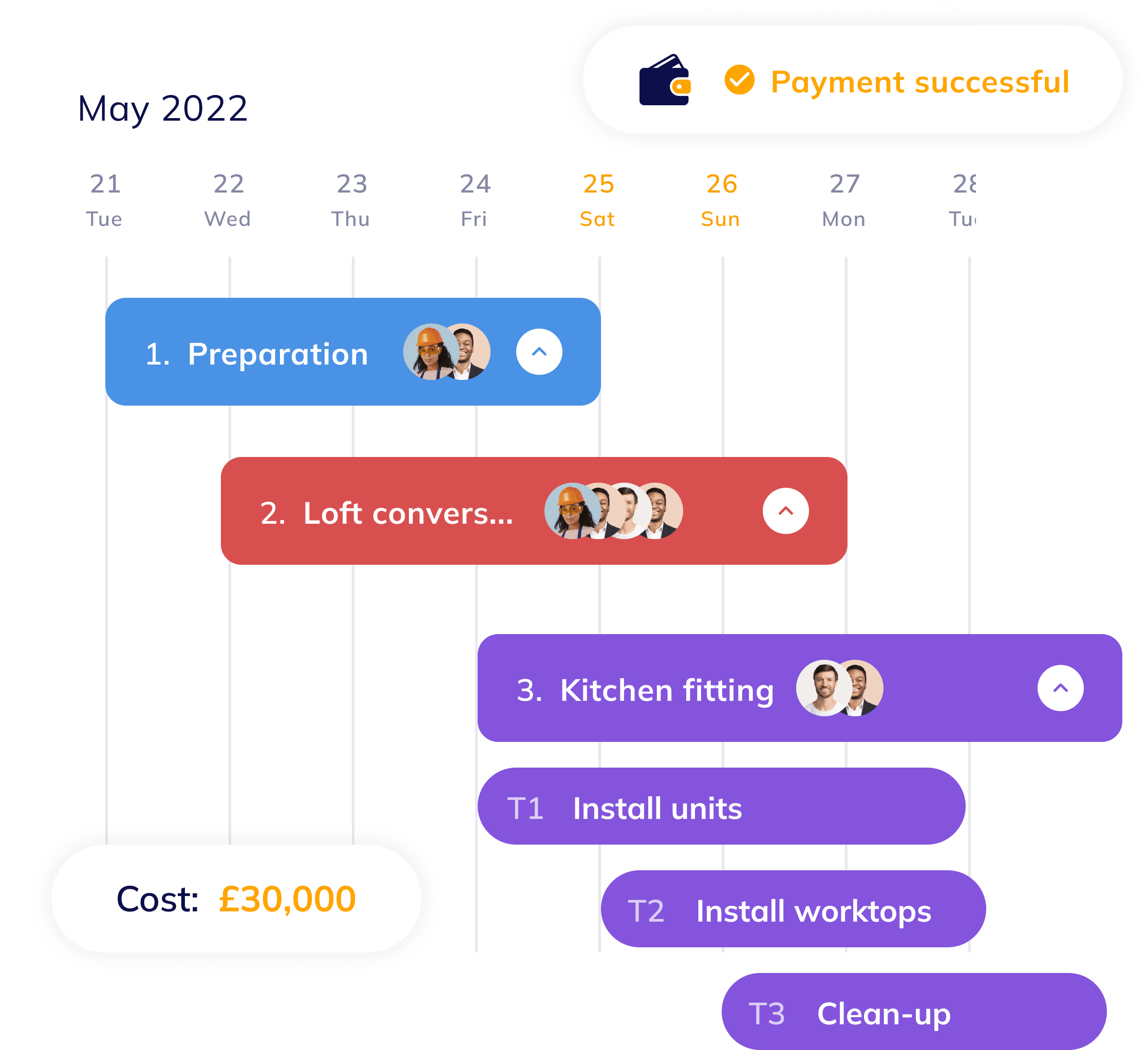 02
Start projects
Once listed, initiate building projects from a private property dashboard.
Communicate with verified trade contractors & receive free estimates.
Manage & approve payments securely and monitor project progress.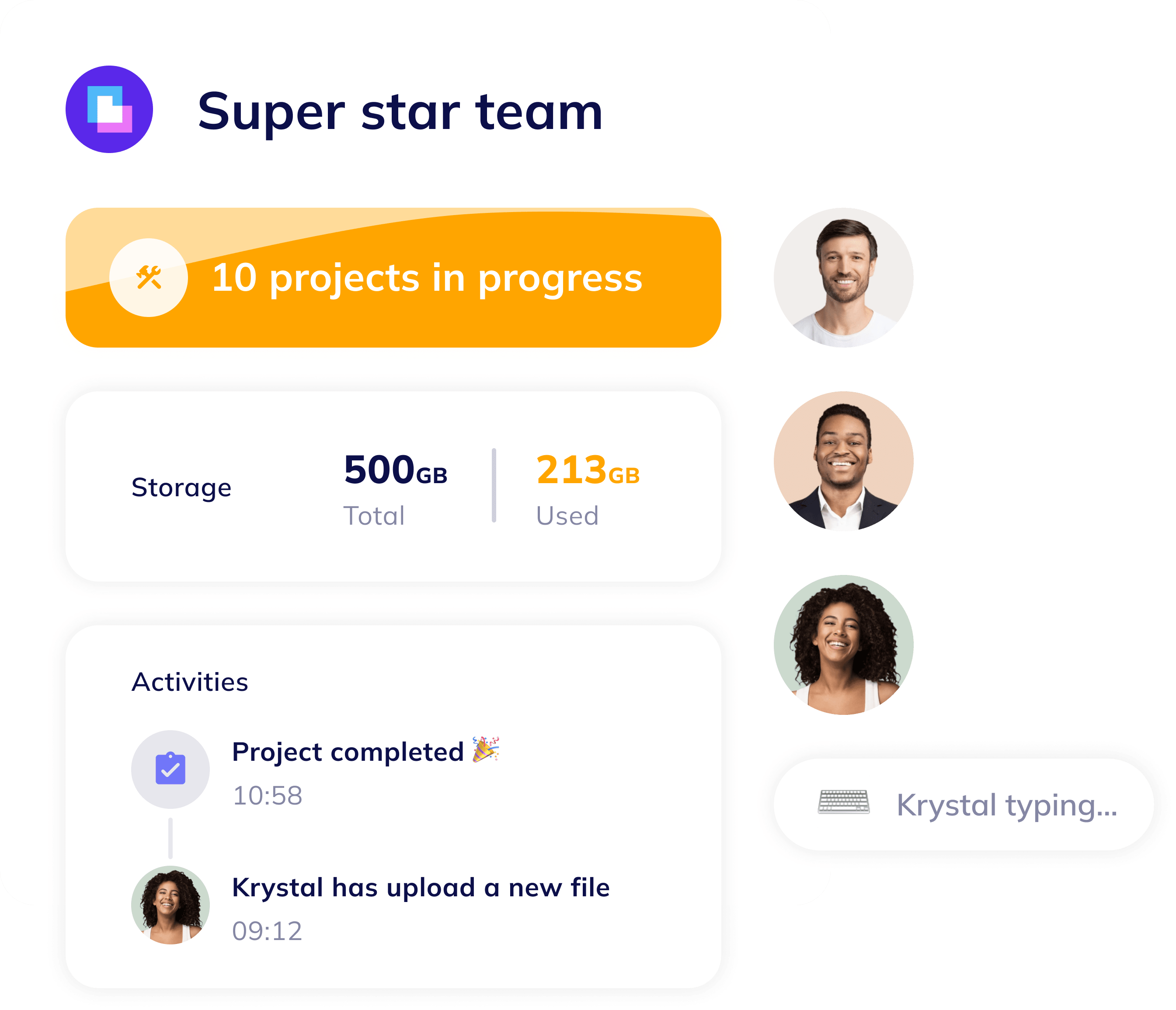 03
Create workstations
Create private workstations to collaborate and plan with others.
Create projects & tasks, manage payments, communicate & share documents in one place.
Minimise down time and maximise results.